CREATIVE WORKSHOPS FOR KIDS AND BIG KIDS
Cartooning Workshops
Here you will find live and online workshops for children, adults, teams and businesses. Join me, Sarah Jane Vickery, for a fun and squiggly time as you cartoon and discover your most creative self.
WORKSHOP FOR GROUPS
Cartoon Break – Online Workshop for Groups
Could your group or team use a creative break to recharge? Join me for lots of cartooning fun. There's no need to be an artist! Experience how cartooning can help you de-stress, spark your imagination and build a creative mindset.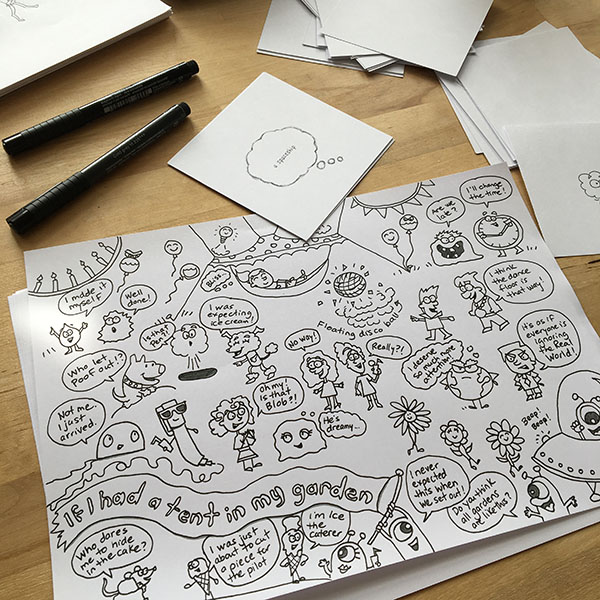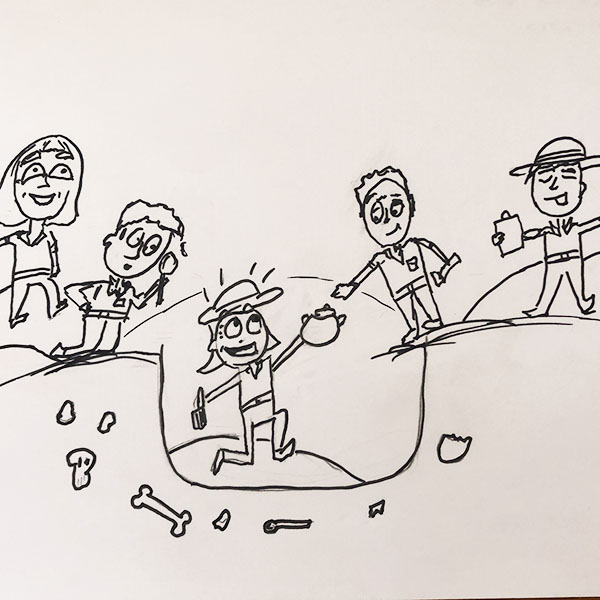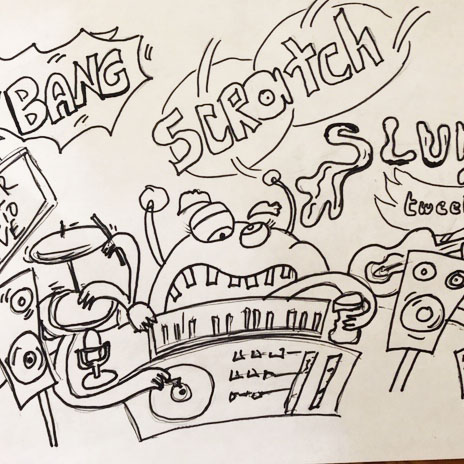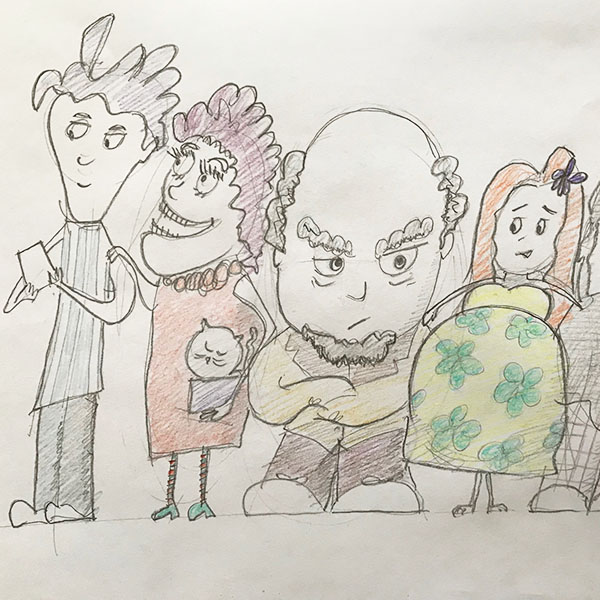 What a brilliant idea Sarah has going. Sarah's services were engaged for a corporate team building event. The team had soooo much fun and the feedback received was wonderfully positive. We will certainly, engage Sarah's services again in the future.
It was a very relaxing experience to spend time doodling and drawing. Everything I drew came out much better than I'd expected! Sarah was brilliant with the children; they were happily offering ideas, adding little fun details to their own drawings and were all engaged for the whole time.
Its a chance to work together with a lovely experienced tutor who is informative and relaxed. I'd encourgae anyone to form their own tailored group – it works really well.
LIVE DRAWING ACTIVITY
Cartoon Club Mural – Live Art Workshop
I host live drawing workshops for children and adults for all types of events. Choose the workshop format to suit your team or group, customised to your goals. Get creative and have fun as you build team spirit by cartooning a giant mural.
GET CREATIVE
Can Cartooning build creative thinking? You betcha!
Here are a few good reasons to pick up your pen – cartooning has some amazing cognative benefits!
Unplug & unwind
Flex your creative muscles
See a new perspective
Build your intuitive right-brain
Simple mindfulness practice
Engage with colleagues
Get in touch to learn more about organising a workshop for your group, team, event or business.
Sarah Jane Vickery
Artist & Creativity Coach
BScE(Hons), DipI, PHC