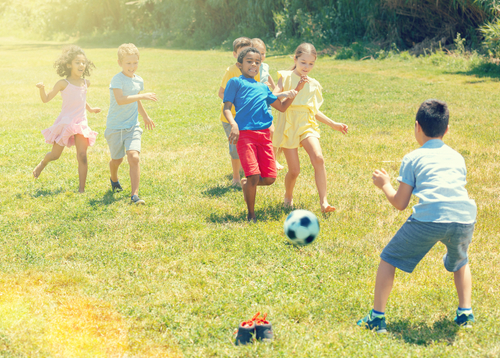 A creative child makes for a more engaged and inspired child who wants to explore the many paths of being passionate about something. Thankfully most children are very inquisitive and will be keen to explore their creativity. In this guide from a boys prep school in Surrey we look at the ways we can boost our children's creativity.
Invite your child to make their own decisions
From playing games and allowing them free play time, to what they'd like to watch on the TV, there are many ways your child can look at making their own mark. In letting your child pick and choose what they'd like to do, they're able to handle a lot more responsibility, and they're able to think proactively about what they'd like to do.
Make time for creative activities
A lot of games and activities can be creative for children, but some of them also give your child dedicated time to be creative. For example, painting and colouring are ways your child is experimenting with what they're making in their spare time. If children are given the freedom to explore these kinds of activities they're more likely to understand what being creative means and spend time working on their skills in these areas.
Take time to do some creative writing together
Creative writing can stem from a child who loves to read and wants to experience ways they can build fictional worlds and short stories. Creative writing can do just that and help a child become more acquainted with their own skills. 
They may really enjoy fantasy stories that involve a lot of magic, or science fiction books that show the depths of space, so lean into their interests when creative writing. Doing it together can help motivate a child even further, and you can compare what you make up.
Get into your body!
When you're lacking inspiration try getting active. Play outside, go to the park, do gymnastics – any activity that changes your state will help you be more creative.