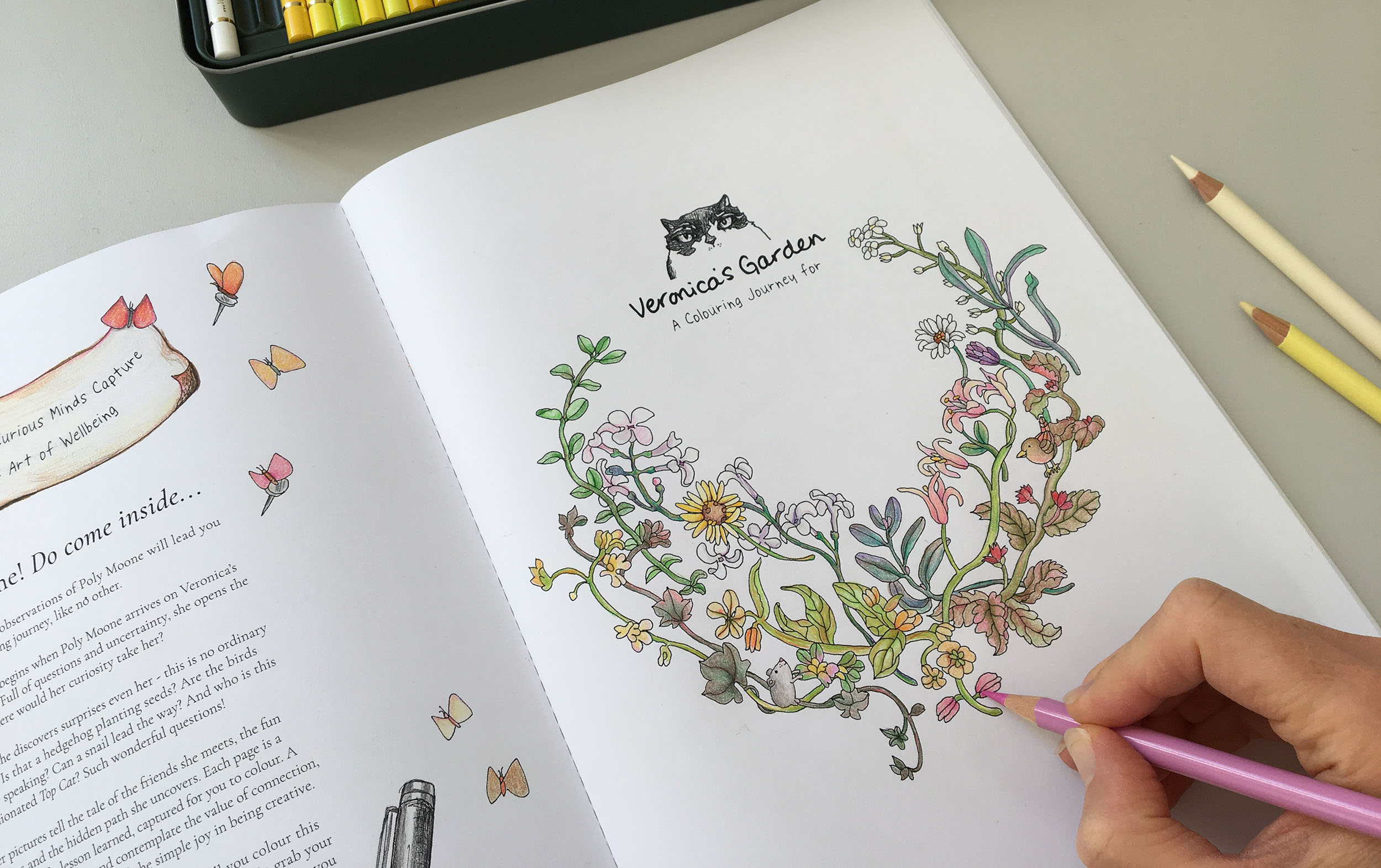 I like the way my "this-book-belongs-to" page is turning out which is so funny because it was a complete accident that I drew this image at all. I was making myself super stressed out when I was half way through illustrating Veronica's Garden. I wasn't making any progress and I had tons of drawing still to do. I was spinning my wheels trying to make it beautiful and "good enough". Impossible!
As Anna from the Chocolate Colour Club says, I should really just take my own advice. So I forced myself to stop hammering away at the book illustration I
was butchering and try to follow my rule that "everything I need is right outside my doorstep". I took my pen 🖊 and sketchbook and walked outside with no clue what I was looking for. I thought… "where do I go to find something good to draw? I need something inspiring, something beautiful to add to the book." But even that was too much pressure. I walked through the gate; "Forget it!" I thought 💭 "This is good enough. It won't be for the book." I plunked myself down on the steps and decided to draw whatever vine, weed or the like was growing there up the wall. Perfect, no pressure as it did not look like anything special. Then I started to draw the best way I know how: slowly….slowly…just looking and looking… with no concern for the page. This is what I did. 
Slowly emerged a beautiful little drawing. The weeds from the wall, twisted together, worked out one line at a time. I'd forgotten one of my top rules: "There's beauty in everything".
 And so there was. 
I wasn't sure where this drawing would wind up, or if it even had a place in the book 📖 but as it turns out it did. And so you will find at the start of Veronica's Garden – A Colouring Journey for ….. in this case me! 😊 I'll show you the finished page soon. Stay tuned!