Next week is Dyslexia Awareness Week 2020. Hurray! I am quite excited to be working with the charity Helen Arkell and Succeed With Dyslexia to offer and their members a chance to do online Cartoon Club class with me.
This year the theme for Dyslexia Awareness Week 2020 is being creative. What more perfect activity to do than a Cartoon Club for Kids online class.
The week's topic will be creating your own Dream Studio. I have a few ideas of what I will design myself. It will definitely be an art studio for me – but there will be a few extras to keep me creatively inspired.
For me creativity is not just about drawing. You may have thought that judging by what I post up and produce but my inspiration usually comes from sources outside of drawing and cartooning. In fact the majority of my inspiration I get from working with others on a creative project… and of course in Cartoon Club online classes!
It's our Cartoon Club creative brainstorming about the simplest of topics, that gives me the most amazing and creative ideas. That is what is still super about cartooning. It's not something that you have to take so seriously that it stifles in your creativity. In fact it is quite the opposite.
I believe it is because cartooning has the connotation of being light-hearted or even childlike, that it gives me the freedom to think outside of the box. It allows me to come up with ideas that I would never have thought otherwise.
While one of my pictures might begin with a given topic or idea, where it goes can be something entirely different. This is the great thing about cartooning as an art form.
As someone with dyslexia myself, I have always struggled to communicate in words. Drawing and images have always made it so much easier. I find that this combination of brainstorming verbally, sharing ideas with others and then translating that into a cartoon narrative picture, enables me to communicate my ideas so much more effectively.
This is the big advantage to cartooning for someone who is a visual learner like myself. I hope that the children who come to the class during Dyslexia Awareness Week 2020 experience these benefits as I do.
If you know any children who are visual learners or have dyslexia, please do forward this post along to invite them.
I look forward to seeing all of my fellow visual creatives next week for Cartoon Club doodles Dream Studio!
Ready?… Let's Get Creative!
Sarah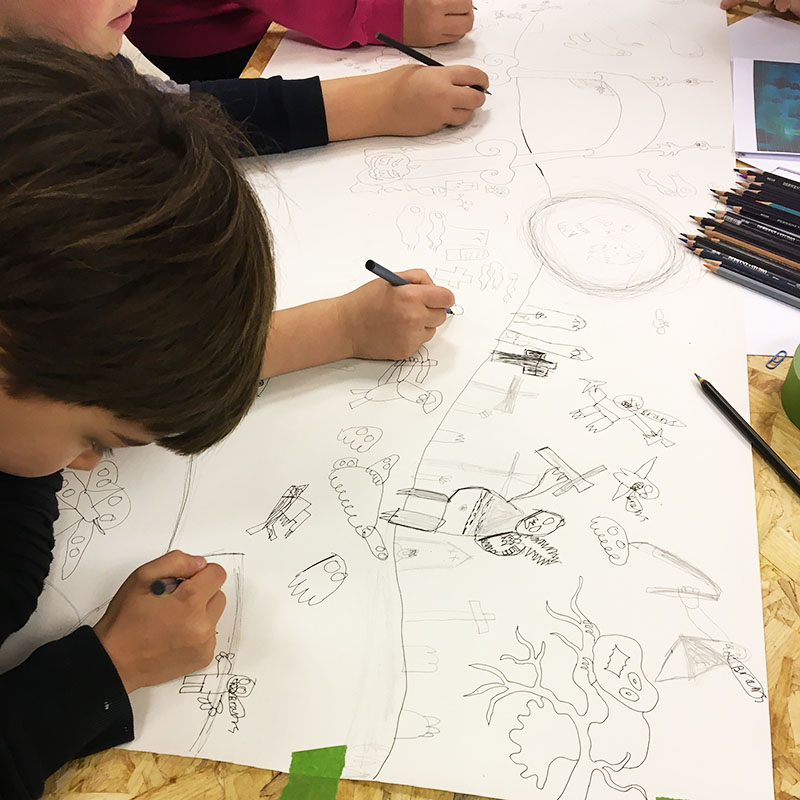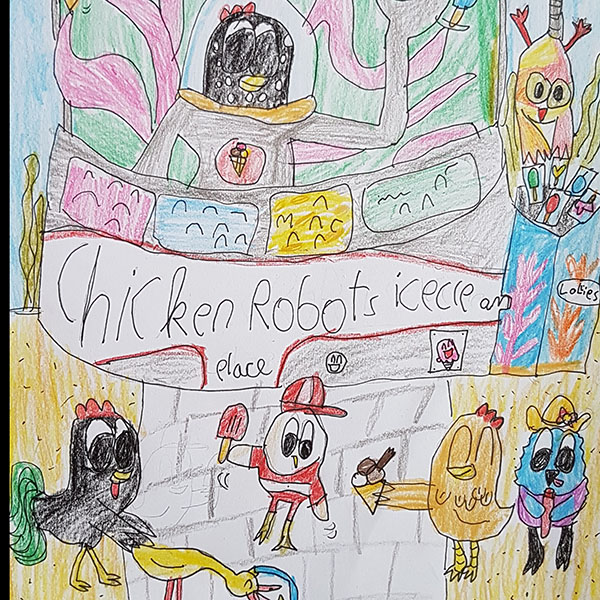 Online Art Classes
for Kids and Adults who love to Doodle!
Are you always doodling? Do you love to create cartoons? These are the art classes for you! I've created a small, friendly group that works together in our online art class. We're open to anyone who likes to sit, doodle and dream up cartoons. There are drawing classes for kids (ages 8 - 12), young children (ages 6 - 7) and even adults.